City maps wall art decor is the perfect way to decorate any wall in your home. We have outstanding ideas to create wall decor that will wow your friends and family!
Tactfully displayed city maps make a fantastic wall decor for homes because they work well in modern and traditional settings. Furthermore, the featuring city maps impart a nostalgic feel for the places one has been to in the past. In addition, it brings a sense of longing for the destinations that a person desires to visit someday!
When creating wall decor, city maps make a versatile option. These decorative pieces come in many different colours, effortlessly matching nearly any colour scheme. For example, if you have a wall decorated with British travel souvenirs, then the city map of London in red, blue, and white would perfectly compliment your wall's design.
Let's go through a few great ideas on incorporating city maps to make a style statement while adding personality to your home decor!
Custom City Maps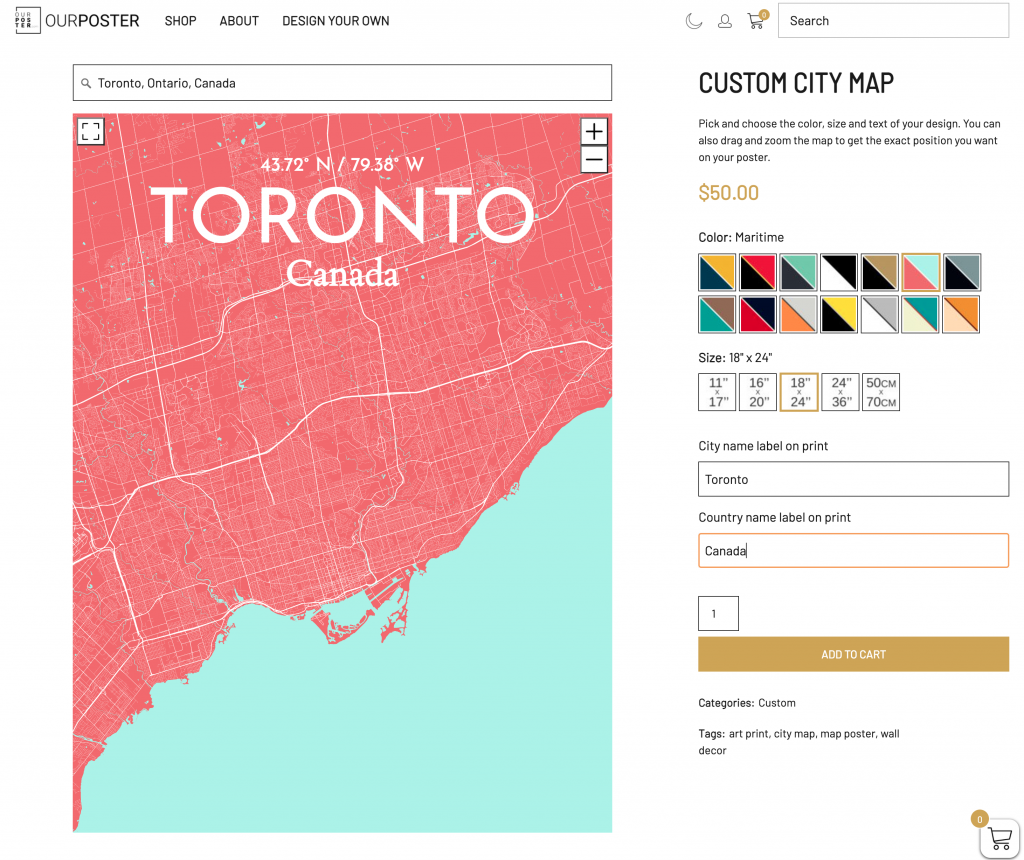 If you are browsing the internet for wall decor ideas, make sure to find those items that you can personalize. Customized wall decor is a great way to add character to your wall. Adding a personal touch to the city maps helps you create wall art that has a unique and original style of its own!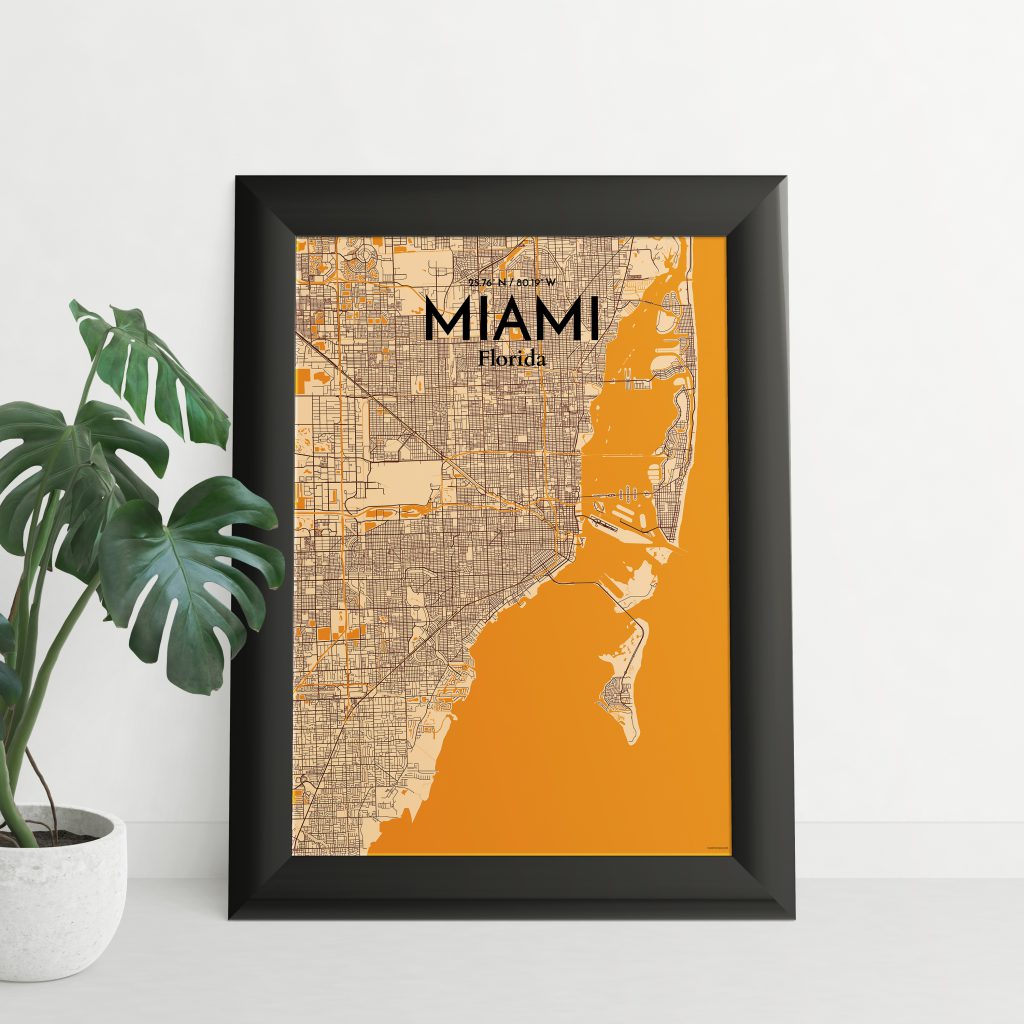 We at OurPoster.com can assist you in crafting one-of-a-kind custom maps that are not only eye-catching but also reflect your unique sense of style. Therefore, it would be best to consider essential things when purchasing custom map prints. First is the overall vibe and arrangement of your home. We have several different map styles available, which means you will easily find one perfect for you!
---
Go Minimal with a Single City Map Wall Decor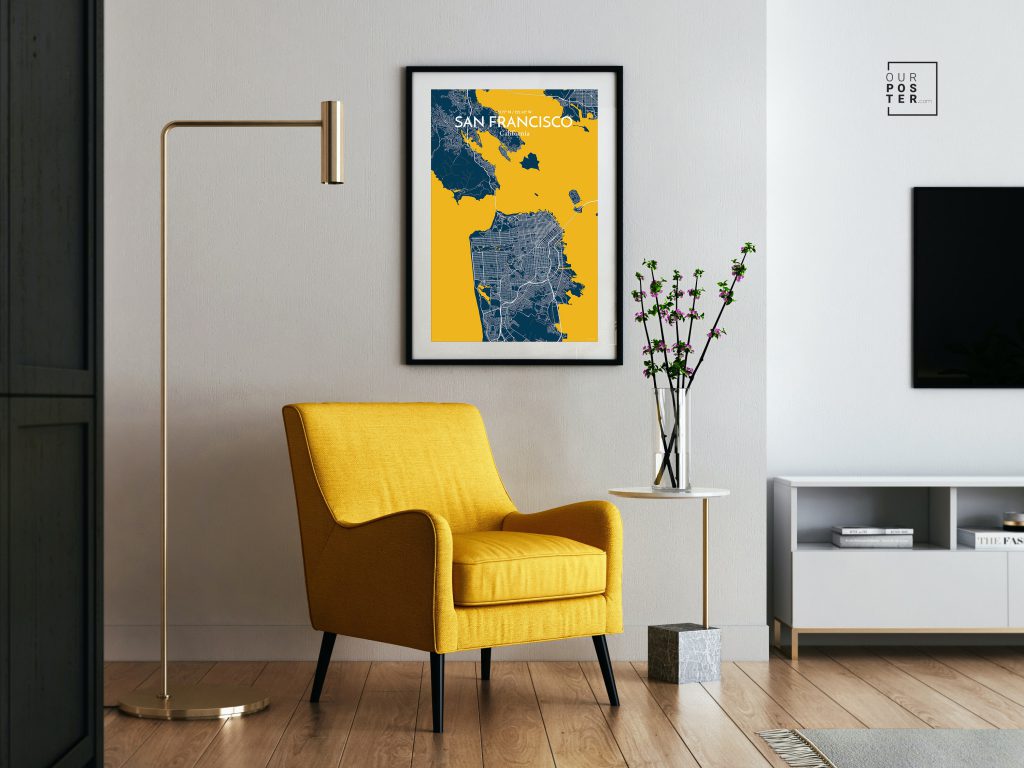 Go minimal with a single city map print on the wall. There's no need to fill up your entire wall with city maps. The best way to use maps as wall decor is to keep it simple. Whether you incorporate one large print or a medium one, make sure it goes with the existing decor.
One wall art decor item is all you need to decorate an entire wall. For example, you can choose a city map of Florida or a city map of California, which will make your wall genuinely stand out.
---
Choose a Theme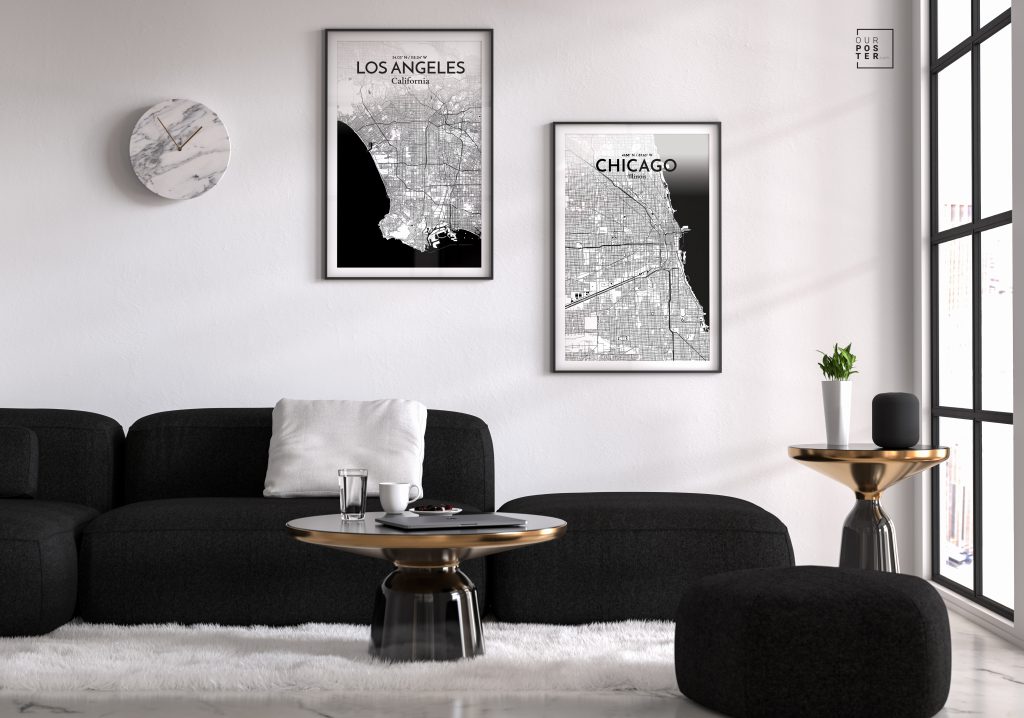 Let your creative juices flow to incorporate city maps in themes that you can identify with on a personal level. Then, take your empty wall as a blank canvas and create art!
Suppose you have a wall that has already decorate with a travel or geography theme, select wall decor pieces that complement the theme. For example, Asia, Africa, Australia map prints would be an excellent choice to match your wall's geographical or travel theme.
Additionally, if you display your travel pictures from a trip to Far Asia or Europe, you can choose maps of those places and make them the centrepiece of your travel wall.
---